Earn micro-credentials with Bow Valley College
It's the new digital economy, and our city is in the middle of an economic shakeup. Bow Valley College micro-credentials will quickly help you get a new or improved job. We make your time with us count. Reskill or upskill to keep up with the changing economy.
What courses does Bow Valley College offer?
Reskill or upskill to land your next job
Micro-credentials are a cost-effective way to keep up with the changing workforce. Learn new skills to start a new career. Or fill gaps in your skills to get a promotion.
Industry-approved
We use a competency-based approach and industry validated assessment to ensure our micro-credentials meet the needs of employers. We recognize the skills you already have and help you build upon them to be ready for that new job.
Display and share
Micro-credentials have a digital footprint and can be displayed on social media or shared instantly with employers. If you already have the skills and experience, take an assessment, and earn a micro-credential on the spot.
Be part of the disruption
Don't have time to pursue a certificate or diploma program? Micro-credentials are the solution you are looking for. Each micro-credential is valuable and can be stacked to earn a certificate or diploma.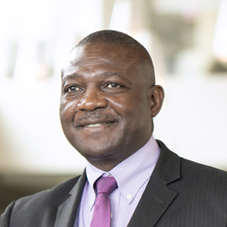 "Micro-credentials give employees a portfolio of skills and competencies that will help them to pivot in their career and meet the needs of the workforce. There is an assessment of skills, regardless of how they were acquired, and then formal recognition for those skills is given with a Bow Valley College micro-credential."
Dr. Misheck Mwaba
President and CEO, Bow Valley College
Chart your success at a speed that works for you.
Certify your skills and unlock your dream career.
Interested in knowing more?
Reskill or upskill to keep up with the changing economy. Bow Valley College micro-credentials are a quick way to land your next job in Calgary's new economy.
Register your interest with our team, and over the coming months, we will send you more information about micro-credentials.