Start Dates
---
September 06, 2022
January 10, 2023
Program Delivery
---
In Class
Blended
Any-time Online
For information on Tuition & Fees for High School Upgrading courses, please click on the 'Course Tuitions' tab and the 'Other Fees' tab.
Program Description
Bow Valley College offers high school upgrading in three modes of instruction.
High School – Traditional (TRAD)
If you like regular scheduled face-to-face classes, you may want to choose one of our courses offered in TRAD. Some features of this learning option are:
Daily face-to-face 75 minute classes Monday through Friday at our downtown campus
Live lessons offered daily between 8:00am - 5:00pm
A science laboratory technician leads science course labs.
High School – Blended (OT)
This is a mixed delivery mode where learning activity takes place through a blend of scheduled on campus, and non-scheduled online delivery methods. Learners are required to participate in scheduled on campus and/or online learning activities. Some features of this learning option include:
Two scheduled 180-minute face to face classroom instruction times

One scheduled 180-minute tutorial learning opportunity

Non-scheduled learning activities allowing learner flexibility
High School – Combined Online (COOL)
This is an online delivery mode which combines elements of scheduled and non-scheduled learning activities, providing flexibility and a level of freedom while completing high school courses. You can study from home, overseas, while working or travelling and still maintain contact with your instructors through drop-in and scheduled appointment times Monday through Friday.
Minimum Technology Requirements
To participate in the online components of our courses learners are required to have regular access to the following:
Reliable internet access which allows you to watch video and hear audio

A desktop, laptop or tablet which

has a camera and a microphone for online participation

supports Microsoft Teams, D2L and emailing through your myBVC account

allows you to view PDF and Word documents and allows you to create text documents of 500 words or more
*Please see BVC Calendar for exact listings as well as times and days of course offerings.
Things to Keep In Mind
You will require strong time management skills, intermediate computer skills and the ability to work independently to be successful in your studies.

Communication with your instructor is via Microsoft Teams audio/video chat, telephone, email, and face to face at our downtown campus.

You will be able to access your courses through D2L and make use of unit guides, assignments, media, and other resources.

You will be required to meet weekly deadlines and engage in collaborative group work.

Science courses will have mandatory in person and online interactive labs. These will help you in understanding the course materials through experiment procedures.
You can buy your textbooks online through the College Bookstore
Financial Support
Our academic upgrading programs are eligible for Learner Income Support funding. Government of Alberta Learner Income Support (formerly "Alberta Works") is a financial support program managed by the Government of Alberta to support Alberta residents access adult education to help them towards more sustainable employment. Financial support may be available to you.
---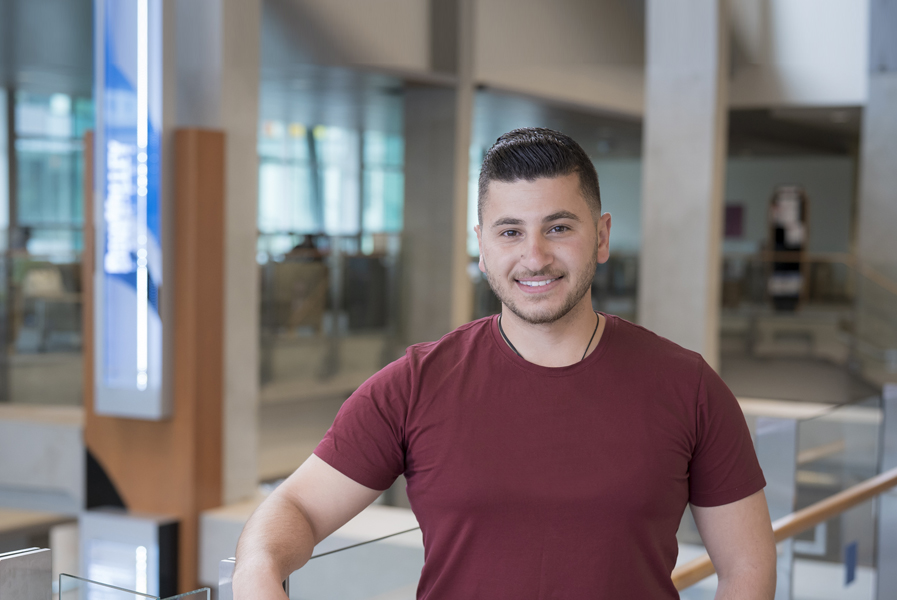 "The School of Foundational Learning is a place where the instructors strive to rebuild your confidence and where your success is important to them. Through the encouragement I have received from my instructors while upgrading over the last two years, I was able to achieve all the courses I needed to take my next step at University."
Ojeen Youhana
Student, Academic Upgrading 2018
Course Listing
---
Full course outlines are available here.
Curriculum subject to change.
Courses in Program
In Class course delivery subject to change