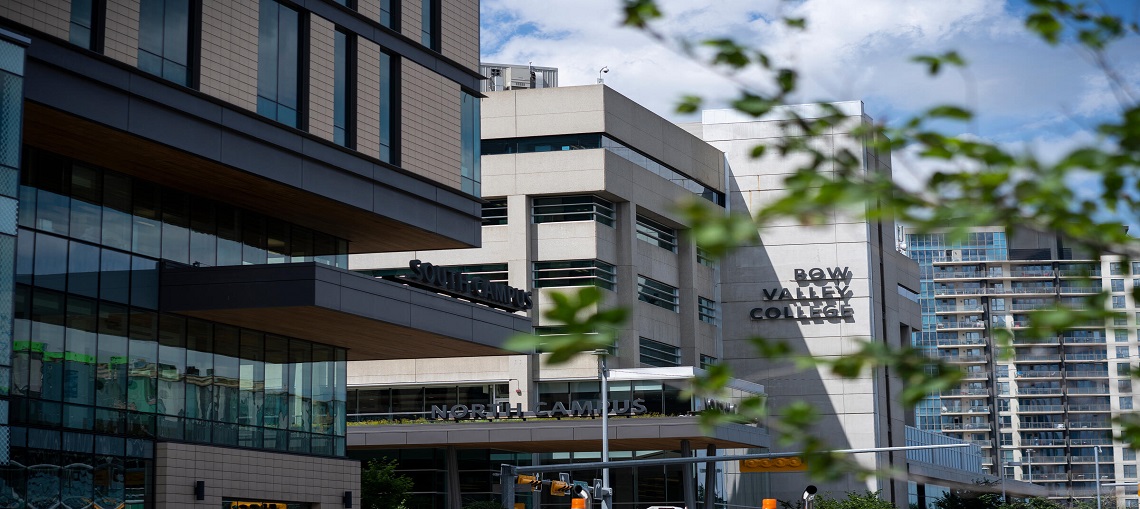 Celebrating awards season at Bow Valley College
Bow Valley College recently wrapped up our winter 2022 awards cycle. With more than 1700 student applicants and the generous support from our donors, our efforts to provide financial support to BVC students were a success. The College was pleased to grant 119 unique awards – a total of $319,618 – to 227 hardworking students to facilitate their success at Bow Valley College.
"Being able to get much-needed financial support into the hands of our learners while recognizing their achievements and hard work is what drives us," says Betsy Maus, Bow Valley College's student awards officer. "We are very happy to have been able to award so many unique learners, and hopefully, provide the support that will help them in their programs. This was our first year using our new awards portal software and we believe it has really enhanced and simplified the learner process. We look forward to seeing even more deserving applicants next season."
From easing financial burdens to enabling their capacity to focus on coursework, awards have a different impact on each recipient. Our recent award winners spoke to us about the difference financial assistance would make in their student journeys.
I am very happy about this award because as an international student it is difficult to find a job, it is my first time winning one and for me, this makes me feel that I have support even when I am far from my family this award will help me to pay for the material expenses and transportation to school which allows me to focus on my classes, gives me more time to work on assignments, and not stress about finding a job. Leidy Amortegui Clavijo, recipient of the Andrey Mirtchovski Legacy Award
I was thrilled to be selected as a winner because it meant that all the hours and dedication I was putting toward my studying had paid off. The money I received was put directly into a savings account that will be used to help pay off my student loans. Cody Rothery, recipient of the Sunesis Perseverence Consulting Award
I feel very honored and grateful to have received the Iniikokan Elders Perseverance Award. When classes are in person, I spend a lot of time at the Iniikokan Centre studying and smudging. This award assisted me with living costs which helped with my overall mental health and therefore impacted my studies positively. Brailon English, recipient of the Iniikokaan Elders Perseverance Award
I was thrilled when I found out I would be a recipient of a financial award and am sincerely grateful to have been chosen. School is demanding in nature and winning this award provided the financial relief needed so I could keep my focus on my studies. Jodi Henke, recipient of the Cal Wenzel Family Foundation Award
The College is extremely proud of the students who applied for an award and would like to congratulate the recipients of our 2022 Winter term awards. We are excited to see the impact this accomplishment makes on your journey at Bow Valley College.
For more information about Bow Valley College's student awards program, please visit the Scholarships and Bursaries page
---